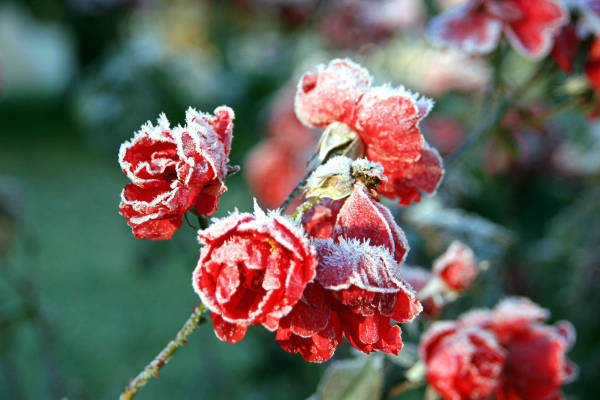 Winter doesn't mean you can't enjoy beautiful and colorful plants! You can deck the halls–and yards–with some cold weather favorites. Here at Hydro-Tech Irrigation Company, we would love to introduce you to some of our favorites!
Roses
Beautiful roses shouldn't be limited to couples on Valentine's Day. Red and white roses are gorgeous in December and may be paired with more traditional accents like pinecones and berries.
Poinsettia
Today, poinsettias are the quintessential Christmas house plant whose popularity has dominated decor since the 1920s. The broad petals now come in a variety of colors, making the poinsettia a versatile choice. Check out these tips to care for your poinsettias all year long.
Holly
Did you know that holly trees can grow up to 50 feet tall? Another Christmastime favorite, holly shrubs and wreaths are everywhere, but only the female varieties will offer brilliant red berries.
Christmas Rose
Okay, this one isn't a real red rose. It's a hellebore that belongs to the buttercup family. These perennial plants got their Christmas association from an old European legend. You can read about it here.
Mistletoe
This famous plant has been associated with a kiss since the 18th century, but folklore surrounding this parasitic plant can be across the globe. You can learn more interesting facts about the plant here.
Christmas Cactus
Yes, you can enjoy succulents all year long! This popular house plant produces white, pink, red or purple flowers.
Rosemary
Did you know you can use this fragrant herb as a stand in for a mini Christmas tree? Florists often shear the potted plant into a cone for a festive topiary.
At Hydro-Tech Irrigation Company, we want to help you enjoy your yard all year round. Visit our website today to explore our services.