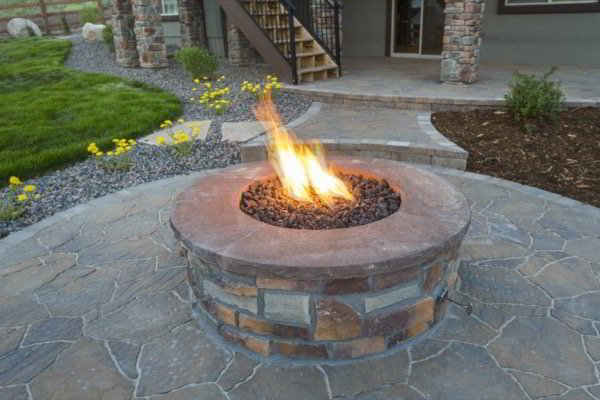 It's getting to be that time when we pack up the remnants of summer fun and instead look forward to autumn. But just because the weather is cooling down, that doesn't mean you can't still enjoy your outdoor oasis! Hydro-Tech Irrigation Co. has plenty of ideas to make your backyard sizzle this fall.

Feisty Fire Features
With the days getting shorter and the nights getting colder, many homeowners are turning to fire features like outdoor fire pits, fire walls and fire tables. Fire accents are gorgeous and create a warm and inviting mood. They're practical too–just imagine toasting s'mores and warning yourself up around them. These days, many fire features can be controlled remotely by smartphones, and programmed to turn on and off at specific times.

Festive Fall Plants
Of course, fall plants are another wonderful way to heat up your backward with autumn color. Some of the most popular varieties these days include chrysanthemums, boxwood, and maples. You might be surprised how many choices you have for fall beauty. Consider some of these plants for fall.

Outdoor Lighting
What's so great about outdoor lighting? It adds beauty and safety to any property. Homeowners are installing lighting along their walkways to make sure they don't trip or fall in the dark. The right lighting not only makes your outdoor space safer, but it adds a better ambiance, too.

Thoughtful Hardscapes
The most durable and low-maintenance materials like porcelain tiles have been rising in popularity among homeowners. These tiles look like real wood and natural stone, but they don't cause the hassle of splinters and also won't degrade as quickly as natural stone.

Related: Learn about the difference between hardscape and softscape.

When you're thinking about the different backyard upgrades you'd like to make this fall, remember to call on Hydro-Tech Irrigation Co. We're here for you in a number of ways, including irrigation, fall aeration, and outdoor lighting! Visit our website today to learn more.