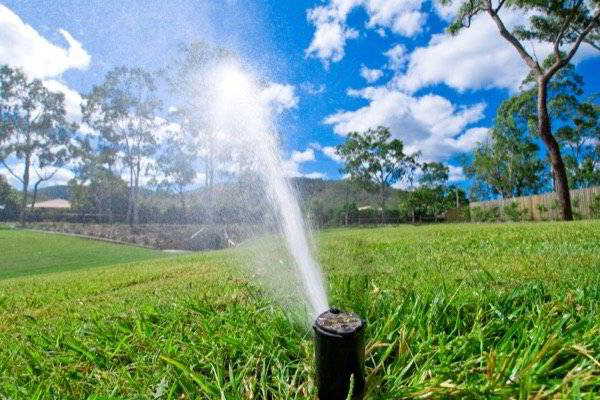 When you own a home, you not only want it to look its best–you also want to add value to your investment. The ways to boost the value of your home are virtually endless, but did you know that landscaping updates offer the biggest bang for your buck?

It's true! Anything you can do to give your home a better landscape, the more likely it is that you will get your investment back when it's time to sell your home.

What kind of landscape projects are we talking about?

Automatic Sprinklers
Turn up the ease of quality learn care by having an irrigation system installed and maintenance regularly. Automatic sprinklers make such a great addition to your home because they help you enjoy a consistently beautiful lawn without wasting water. Believe it or not, but you'll save time AND money.
Functional Features
There are so many options for homeowners who'd like to update their backyard with something functional and valuable for a future sale. Two of the hottest trends right now include fancy fire pits and outdoor living spaces. When we say living–we mean living. Think luxury outdoor seating. Even outdoor kitchens. All of these boost value to your home and make it a whole lot more fun!

Living Landscaping
Updating your landscape with new plants, flowers, or hardscape features is yet another great way to boost the value of your home. Consider adding some of [these] pretty, yet easy to care for plants. Landscaping would of course, be the perfect partner to a new irrigation system for a more beautiful grounds.

As you can see, it doesn't take a lot to make your home more appealing and valuable to future buyers. Just think green!

If you're interested in finally updating your home with a quality sprinkler or irrigation system, please don't hesitate to contact us today! Visit our website to learn more, or give us a call.